Arabian World Countries Links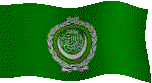 The Countries & People of Arabia
This page contains links to the Middle East, North Africa, Arab and regional information.
For a specific country resources, choose the country from the list below.
Algeria | Bahrain | Comoros | Djibouti | Egypt | Iraq | Jordan | Kuwait | Lebanon | Libya | Mauritania
Morocco | Oman | Palestine | Qatar | Saudi | Somalia | Sudan | Syria | Tunisia | UAE | Yemen
Arabs, name originally applied to the Semitic peoples of the Arabian peninsula; now used also for populations of countries whose primary language is Arabic, e.g., Algeria, Egypt, Iraq, Jordan, Lebanon, Libya, Morocco, Syria, and Yemen. Socially, Arabs are divided into the settled fellahin (villagers) and the nomadic Bedouin. Arabs, fellahin
The invasions of Muslims from Arabia in the 6th and 7th cent. diffused the Arabic language and Islam, the Arabic religion. At its peak the Arab empire extended from the Atlantic Ocean across North Africa and the Middle East to central Asia. A great Arab civilization emerged in which education, literature, philosophy, medicine, mathematics, and science were highly developed. The waves of Arab conquest across the East and into Europe widened the scope of their civilization and contributed greatly to world development. In Europe the Arab conquests were particularly important in Sicily, from the 9th to late 11th cent., and in Spain, in the civilization of the Moors. Christian scholars in those two lands gained much from Islamic knowledge, and scholasticism and the beginnings of modern Western science were derived in part from the Arabs. The Arabs also introduced Europe to the Greek philosophers, whose writings they had already translated into Arabic.
The emergence of the Seljuk Turks in the 11th cent. and of the Ottoman Turks in the 13th cent. ended the specifically Arab dominance in Islam, though Muslim culture still remained on the old Arab foundations.
In the 20th cent., Arab leaders have attempted to unite the Arab-speaking world into an Arab nation. Since 1945 most Arab countries have joined the Arab League; its purpose being to consider matters of common interest. The original charter members were Egypt, Syria, Lebanon, Transjordan (now Jordan), Iraq, Saudi Arabia, and Yemen. The Palestine Liberation Organization (PLO) was granted full membership in 1976. Other current members include Algeria, Bahrain, Comoros, Djibouti, Eritrea (pending in 1999), Kuwait, Libya, Mauritania, Morocco, Oman, Qatar, Somalia, Sudan, Tunisia, and the United Arab Emirates.
With 22 member states in the Arab League by the mid-1990s, attempts to forge a unity among the Arabs have continued. Several of these countries control two thirds of the world's oil reserves and are members of OPEC. The Arab Common Market was established in 1965 and is open to all Arab League members. The common market agreement provides for the eventual abolition of customs duties on natural resources and agricultural products, free movement of capital and labor among member countries, and coordination of economic development.
Since 1948 disputes with the state of Israel have resulted in Arab-Israeli Wars. In 2002 the league for the first time offered Israel normal relations with Arab countries if it met certain conditions, but many of those conditions were not acceptable to Israel. For many years, closer political unity among members was hampered by a division between pro-Western member countries and neutralist or pro-Soviet ones; more recently the division has been between militant Islamic fundamentalists and Arab moderates. The league ultimately supported Iraq in the Iran-Iraq War (1980–88) but was divided over the Iraqi invasion of Kuwait in 1990. In 1993 the league issued a statement condemning all forms of terrorism.
********
Middle East, term applied to a region that includes SW Asia and part of NE Africa, lying W of Afghanistan, Pakistan, and India. It includes the Asian part of Turkey; Syria; Israel; Jordan; Iraq; Iran; Lebanon; the countries of the Arabian peninsula, that is, Saudi Arabia, Yemen, Oman, United Arab Emirates, Qatar, Bahrain, Kuwait; Egypt; and Libya. The region was the site of great ancient civilizations, e.g., Mesopotamia and Egypt, and it was the birthplace of Judaism, Christianity, and Islam. It contains much of the world's oil reserves and has many strategic trade routes, e.g., the Suez Canal. In the 20th cent. the area has been the scene of political turmoil and major warfare, e.g., in World War I, World War II, the Arab-Israeli Wars, the Iran-Iraq War, and the Persian Gulf Wars. The term Middle East is also sometimes used in a cultural sense for that part of the world predominantly Islamic in culture, in which case Afghanistan, Pakistan, and the remaining countries of North Africa are included.
********
Maghreb or Magrib, Arabic term for NW Africa. It is generally applied to all of Morocco, Algeria, and Tunisia, but more specifically it pertains only to the area of the three countries that lies between the Atlas Mts. and the Mediterranean Sea. Isolated from the rest of the continent by the Atlas Mts. and the Sahara, the Maghreb is more closely related in terms of climate, landforms, population, economy, and history to N Mediterranean areas than to the rest of Africa. The Arab Maghreb Union was established in 1989 and includes Algeria, Libya, Mauritania, Morocco, and Tunisia. Envisioned initially by Muammar al-Qaddafi as an Arab superstate, it is eventually expected to function as a N African common market, although economic and political unrest, especially in Algeria, have hindered progress on the union's joint goals.
********
Copyright (c) 2003 Columbia University Press.
Used by permission of Columbia University Press.
---
About.... General information, maps....
Business Economy, reports, statistics, banks, directories, jobs, investment, promotion....
Culture Arts, architecture, education, science, poetry, literature, music, songs, dance, artists, singers, authors
Film, heritage, tradition, art, antiques, traditional crafts, Arabic cuisine, organizations, sport, health, women & society....
Education Organizations, societies, institutions, centers, research, resources, projects....
History Ancient & modern history, human rights, documents, politics....
Media Arabic & Arab related newspapers & magazines printed overseas, news, newsletters, radio, TV, Chat....
Organizations Middle East organizations, peace in the Middle East, environment, other organizations....
Travel Arab airlines, travel, tours, guides, hotels, weather....
Special Other people, things Arabic, flaura & fauna, related sites....
Gateways Gateways, search engines and directories to Arabic and Arab related sites and information....

---
Most local links in other categories also include extensive or interesting country information. Most local links in other categories also include extensive or interesting country information.
All sites are in English or an English version is available except where indicated with flag(s) without "+".
The flag(s) means the site is available in the language of the flag(s). If more than 3 languages (other than Arabic or English) the UN flag is used, example


means 3 languages other than English or Arabic


means it is available in Arabic only and +

is available in Arabic and English
About the Arab World

General Information

Arab.it A detailed information site about the Arab world

All Referer Middle Eastern Physical Geography - Geography and climate, people and economy, history....

Encyclopaedia of the Orient Middle East & North Africa....

Encarta OnLine Maps: capitals & cities, country info, cities, people, economy, history, other related items, links....

Middle East Information Network Comprehensive information about the Middle East

Mon Maghreb Un portail general sur le Maghreb UMA

Photograph Archive Early photographs of the Middle East

Maps

Maps of the Middle East Countries, political, shaded relief, historical....

Maps of Africa Countries, political, historical, population, vegetation....

---
About the Arab World * Business * Culture * Education * History * Media * Organizations * Travel * Special * Gateways
---
Business and Economy
General, Economy, Reports & Statistics
ANIMA + A wide framework of political, economic and social relations

AME Info + Business information, exhibition calendar, company news, country guides, travel information, links....

Arab-American Business The magazine for a culture of success

Arab Beverages Forum A suitable platform to discover the opportunities and prospects of the Arab beverage industry

Arab Business + Middle East business & industry news, banking and finance, energy, jobs, stock markets, reports, surveys, briefings, events

Arab DataNet Aims to offer value-added information on the Arab countries - Country info, news, directory, events....

Arab Centre for Law Studies & High Technology Data security and computer crime....

Arab Financial Markets Network + Provides invaluable services to investors, brokers, and financial institutions

Arab Monetary Fund + Promoting the development of Arab financial markets

Arab Fund for Economic and Social Development An autonomous development finance Pan-Arab organization

Arabian Business & Cultural Guide Things to know and the do's & don'ts for the traveller and the business man

Boursa.info The Arabic Financial Site

Business and Men + International Arab and African economic magazine

Business Software Alliance The foremost organization dedicated to promoting a safe and legal online world

CBS MarketWatch Africa/Middle East markets - Stocks traded as ADRs, currencies, general information....

Franco Arab Chamber of Commerce + Commercial relations, and industrial, financial, agricultural and touristic cooperation

Gulf Business International & Middle East business from a Gulf prospective

Gulf Law Information on general law and corporate law relating to the Arab Middle East

InfoSamak + Centre for Marketing Information & Advisory Services For Fishery Products in the Arab Region

ITP Net + Online source of Middle East technology and business news, providing daily IT and business info, media reviews and business resource

Maghreb Arab Online Business and economy of the countries of Algeria, Mauritania, Morocco, Libya and Tunisia

ME Steel Linking steel buyers and sellers in the Middle East

Mena Business The online business community for the Middle East & North Africa. Stock market, currency rates....

MENA PeaceNet Sustainable peace through sustainable commerce using sustainable technologies

MENA Report Combining a timely update of daily news coverage with market figures and hard data....

Mid Globe Company & commercial law, banking, investment, taxation, arbitration, contracts & intellectual property

Middle East Economic Digest - MEED News on commercial and political issues

Middle East Economic Survey Analysis of the oil and gas sectors, capital markets, financial and banking developments

Middle East Business Daily business news and articles from the world media....

Middle East Logistics Provider of strategic information to the global freight transportation and logistics industries

National US-Arab Chamber of Commerce To promote and support US-Arab business and economic cooperation

Trade Arabia Trade News, Business Directory, Premium Content, Classifieds

US Department of Energy Arabian Gulf: Oil export fact sheet

Zawya Comprehensive business and finance coverage of the Middle East and North Africa
Banks
Arab Bank + A leading international institution with more than 370 branches world-wide

Gulf International Bank Won the Euromoney Award of "Best Local Bank in the Middle East" in 1999

World Bank Middle East & North Africa - Country info, overview, news & events, data & statistics, publications & reports, development topics, projects & programs....
Directories, Job Opportunities
Arab Biz Business to business directory where east meets west

Career MidEast Online recruiters

Gulf Directory Country & business info and business directory....

Gulf Talent A job site for professionals in the Middle East & Gulf region

ME Steel Linking buyers & sellers in the Middle East. Directory & portal

MidEast Net The Arab & Middle East business gateway

North Africa Journal Weekly, gateway to North Africa business....

Business Aid Centre Specialises in recruiting all types of personnel for companies both large and small throughout the Gulf

International Hospital Recruitments Exciting, challenging opportunities in Saudi Arabia and the Gulf

Job Finder Network The leading employment network in the Middle East
Investment & Promotion....
Arab Business Network Promoting companies & their products

Arab German Consulting + Dedicated to exporters, importers, manufactures and opportunity seekers

ArabCom Annual international trade shows and conferences

Arab Trade Financing Program Promoting trade among Arab countries and enhancing the competitive ability of exporters

Australia Arab Chamber of Commerce and Industry Linking Australian and Arab businesses. Arab countries, companies

Gulf Business Arab B2B Portal - Middle East Products, Companies, Trade Leads. Import Export....

iirGulf Business-to-business public conferences and training events in the region

International Fairs & Promotions - IFP Middle East's leading trade fair organizer. Exhibitions calendar, venues....

Middle East Events Events, exhibitions, conferences, what's on today/this week....
---
About the Arab World
* Business * Culture * Education * History * Media * Organizations * Travel * Special * Gateways
---
Art, Culture & Sport
Culture, Heritage, Tradition
Arts & Architecture
Education & Science
Poetry & Literature
Music, Songs & Dance
Artists, Singers, Authors....
Film
Art, Antiques & Traditional Crafts (for sale)
Organizations, associations, societies
Sport
Health
Arab Women Organizations, Societies, Affairs....
---
About the Arab World * Business * Culture * Education * History * Media * Organizations * Travel * Special * Gateways
---
Education
For a specific country education links, choose the country from the list below.

Algeria | Bahrain | Comoros | Djibouti | Egypt | Iraq | Jordan | Kuwait | Lebanon | Libya | Mauritania
Morocco | Oman | Palestine | Qatar | Saudi | Somalia | Sudan | Syria | Tunisia | UAE | Yemen

Centres, Institutions....

Organizations, Societies....
---
About the Arab World * Business * Culture * Education * History * Media * Organizations * Travel * Special * Gateways
---
History, Human Right & Politics
Ancient & Modern
Human Rights
Documents & Politics
---
About the Arab World * Business * Culture * Education * History * Media * Organizations * Travel * Special * Gateways
---
Media
For a specific country media, choose the country from the list below.

Algeria | Bahrain | Comoros | Djibouti | Egypt | Iraq | Jordan | Kuwait | Lebanon | Libya | Mauritania
Morocco | Oman | Palestine | Qatar | Saudi | Somalia | Sudan | Syria | Tunisia | UAE | Yemen

Arabic & Arab Newspapers & Magazines, Directories

Arabic Newspapers & Magazines printed overseas

News & Newsletters OnLine

Radio, TV....

Chat, Internet....

Media Related Sites
---
About the Arab World * Business * Culture * Education * History * Media * Organizations * Travel * Special * Gateways
---
Organizations
Middle East Organizations
Peace in The Middle East Visit Peace Process for Palestinian issues
Environment
Other Organizations
---
About the Arab World * Business * Culture * Education * History * Media * Organizations * Travel * Special * Gateways
---
Travel & Tourism
Arab Airlines
Travel & Tours
Guides
Hotels
---
Health & Travel Tips
Weather
---
About the Arab World * Business * Culture * Education * History * Media * Organizations * Travel * Special * Gateways
---
Special Sites
Christians
Jews
Moslems - Read the Quran to really know Islam
Assyrians
Kurds Also see Iraq
Tuareg & Berber Also see Algeria
Flaura & Fauna
Other Related Sites
---
About the Arab World * Business * Culture * Education * History * Media * Organizations * Travel * Special * Gateways
---
Gateways to the Arab World
---
About the Arab World * Business * Culture * Education * History * Media * Organizations * Travel * Special * Gateways
---